Social isolation, stress, depression, chronic pain and loss all have contributed to greater suffering for older adults during the pandemic, which has seen a rise in suicide, opioid overdose, and the amount and frequency of alcohol use. In a recent study, 10.6 percent of older adult drinkers report binge drinking in the past year. This issue of the Generations journal, "Older Adults and Matters of Substance," benefits from fortuitous timing as while it was planned long ago, it never could it have been more necessary as we near what we hope will be the end of the pandemic.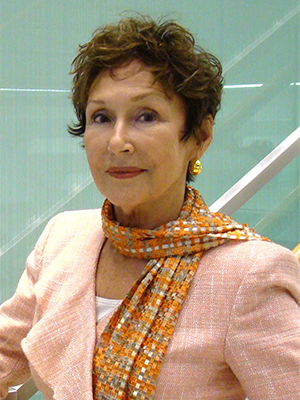 New York University Professor Emerita and nurse psychotherapist Madeline Naegle, with Geriatrician, Addiction Medicine Physician, and Clinician-Researcher Benjamin Han did a masterful job guest-editing this issue of Generations. It was smooth sailing with these two steering, and their determination to get the most current information out to ASA members was clear.
Naegle's work is now clinical and policy focused, after thirty years in nursing education. From 2016 to 2017 she was a Health and Aging Policy Fellow studying domestic and international policy around older adult substance use. Prior to the Fellowship, Naegle was founding Deputy Director of the WHO Collaborating Center on Gerontologic Nursing Education at NYU's Meyers College of Nursing, and until 2018 she focused on consultation and education on healthy aging and geriatric care in the Caribbean, Central, and South America.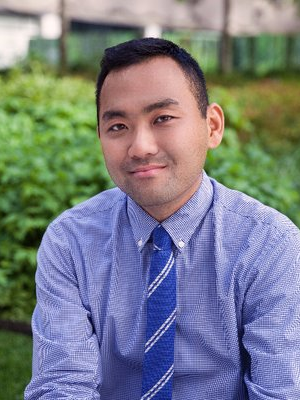 Having recently moved from NYU to the University of California at San Diego, Han spends his time integrating geriatric medicine, addiction medicine, and harm reduction to improve the health of older adults living with substance use disorders and co-occurring chronic medical diseases. Funded by the National Institute on Drug Abuse (NIDA) to research implementing geriatric interventions into opioid treatment programs for older adults, Han sees this funding as a career milestone allowing him to successfully make the case that addiction among older adults is a critical issue that requires more study.
Naegle's work raising awareness about substance use and its implications for health professionals, advocating for policy with the American Nurses Association, and as a program director at NYU Meyers has been recognized by multiple awards. While at Myers she developed curricula and teaching materials on health professionals' roles in screening and treating substance use disorders. She has published more than 100 articles, research reports, and policy documents on substance abuse as a category of mental illness, which she considers to be her "most lasting achievement." But Naegle's work also will live on in a named scholarship from the Nurses' Educational Funds for graduate education in psychiatric mental health nursing.
Substance use and substance use disorders among older adults are overlooked by most health professionals in the practice of geriatric medicine and addiction treatment.
"I'm hopeful that my legacy as a mentor, clinician, and policy advocate for substance users and mental health will continue," said Naegle.
Both guest editors are driven to get the word out about substance use and misuse in the older adult population. "Substance use is widespread across societies; around 2.3 billion people worldwide are regular consumers of alcohol and 1.3 billion use tobacco products. Excess use of alcohol, other drugs, and tobacco exact a high toll on health in people ages 18 to 85, but are poorly understood by users as health problems and are highly stigmatized," said Naegle.
She reiterates that the U.S. health system is woefully lacking in resources and programs for prevention and early intervention when it comes to mental health and substance use.
And Han says stigma is also to blame for lack of treatment and prevention. "Just as there is a stigma related to aging," said Han, "there is a significant stigma associated with drug use and treatment. There is the misconception that substance use disorders represent a moral failing, when they are chronic, often relapsing diseases, similar to other chronic diseases like diabetes or cardiovascular disease. However, SUD is also a social disease and the stigma of substance use has serious consequences that create barriers, preventing people from getting the help they need.
"Substance use and substance use disorders among older adults are overlooked by most health professionals in the practice of geriatric medicine and addiction treatment.," Han added. They both were excited to guest-edit this issue of Generations, to help professionals in the healthcare and geriatrics sector recognize and prepare for the increased incidence of substance use and substance use disorders in older adults.
"It is a great privilege to have the opportunity to speak to the ASA membership through this issue," said Naegle. "Old taboos about discussing alcohol use and other drugs have been slow to disappear, but the wealth of research on health implications, WHO and CDC guidelines, and more frequent articles in newspapers and journals highlight the importance of the interaction between substances used and health," she added.
Because any substance use affects health, Naegle says older adults need to be informed about the risks. In a dream world, she said that when moderate to severe substance use disorders develop, they would be treated as acute or chronic health problems, and, like other health problems, people would be offered evidence-based medications, evidence-based behavioral change options, and timely enrollment in treatment programs that deliver patient-centered care.
"But, after twenty-five years of research and policy development, the uptake by healthcare providers and societies around the world has been far from optimal. I am grateful that this issue will 'open some dialogue' among those who care for older adults, with older adults, and with colleagues and friends."
Han hopes the awareness will extend beyond the healthcare realm into post-acute, long-term care, home care, assisted living and adult day care programs as well, where traditionally there had not been many people with substance use disorders. "Just as we would never withhold insulin for older patients living with diabetes, we should remove the barriers to prescribing evidence-based treatment for older adults living with substance use disorder," said Han.