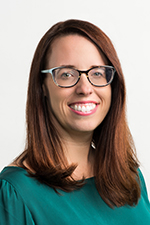 When the editorial board selected the topic for the Winter Generations Journal, which is "A Matter of Substance"—meaning issues surrounding substance use and misuse in older adults—we had no idea that the world would be a full year into the throes of a pandemic. Yet the pandemic's mental health toll—grief, anxiety, and depression, has lent an air of urgency to the already-critical study of the older adult cohort's use and misuse of substances, as there has been an upswing in such usage. 
Guest-edited by New York University Professor Emerita and nurse psychotherapist Madeline A. Naegle and Geriatrician, Addiction Medicine Physician, and Clinician-Researcher Benjamin Han, the issue opens with the landscape of substance use among elders in their introductory piece, Substance Use Is a Critical Health and Mental Health Issue for Older Adults. Carlos Blanco and Isabella Lennon in Substance Use Disorders in Older Adults: Overview and Future Directions give an overview of the science behind addiction as well as outlining prevalence and recommending future directions for treatment. 
Alcohol features heavily in the issue as its use and misuse is so common in this cohort. Deborah Finnell in her article, Something to Talk About: Reducing Risk in Alcohol Consumption Using Education and Conversation, explains why it is so critical that this population slow down on its alcohol consumption, and how, specifically, providers can talk candidly with patients about it. Other articles cover Barriers Facing Older Adults with Substance Use Disorders in Post–Acute Care Settings; and Ethical Dilemmas in Counseling Older on Cannabis Use: Less Science, More Quandaries. 
As Naegle and Han point out, this topic is not often enough studied, so the research base is light. That doesn't mean this issue isn't brimming with detailed analysis of the multiple and varied types of substance use and abuse from prescription medications like opioids to the ever popular alcohol to tobacco, meth and smokeless tobacco like Paan. Plus methodologies for treatment as well. The issue is enlightening and actionable, as well as diverse in topics and populations addressed.
We hope you enjoy it! And very much look forward to your feedback on the issue. 
---
Leanne Clark-Shirley is ASA's VP, Programs and Thought Leadership.