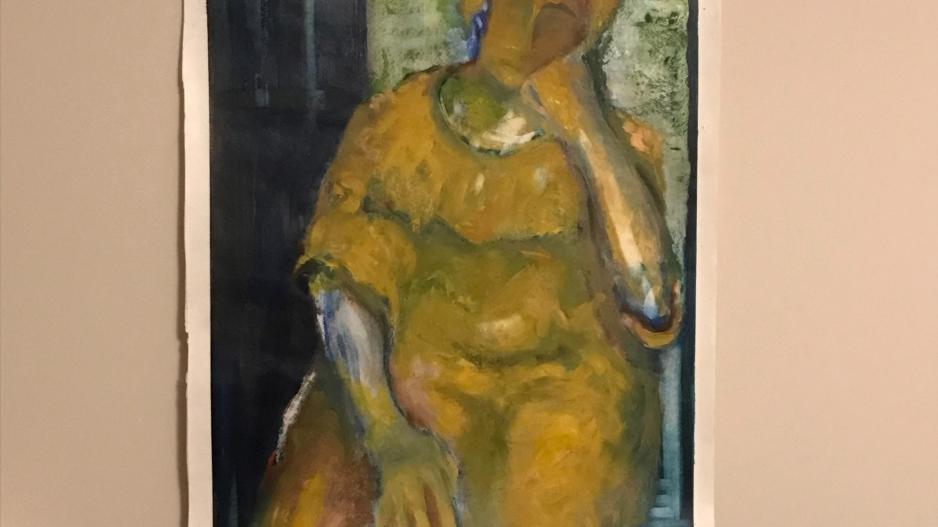 Mama Mia (2018)
As I have aged, I remember my mother as she got older. The yellow color is part of how I remember her, yellow roses, yellow birds.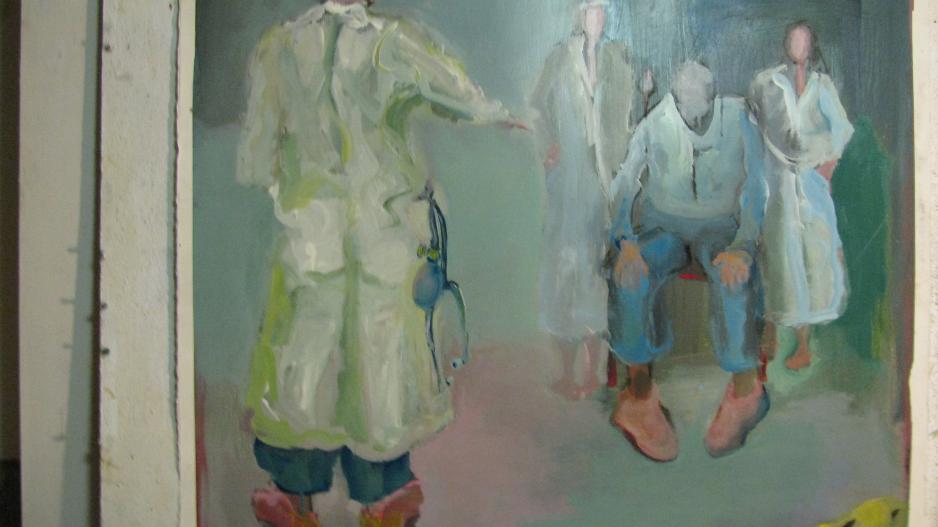 Keys (2013)
My father-in-law was 80 when his doctor told him he could no longer drive. He had gone for a routine checkup. His car keys were taken away, he was returned home in an ambulance. I hope to relay the emotion of losing part of oneself.
---
Both of these paintings are by Vincenzo Santone, who was born in Benevento, Italy, in 1936. He studied in Italy at Padri Rogasionisti, Viale Colle Aminei, Naples and Magistrale "Salvaroe Pizzi," Capua. In the United States, he studied at the Museum School associated with the Museum of Fine Arts and at the Massachusetts College of Art and Design, both in Boston, Ma. His work has been shown in galleries in Boston and the greater Boston area. He now lives in Oberlin, Ohio. All works are acrylic on paper.