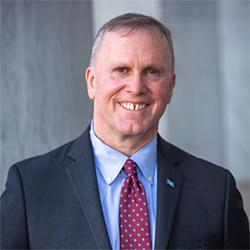 "We are an aging society." That's the message you see when you land on ASA's new website. But to us it's more than a tagline, it's our North Star, guiding how ASA answers the call of society's biggest opportunity—an aging society. 
We started 2020 by finding a new CEO who would execute our strategic plan, understood ASA's significance to its members and its historic role in the field of aging, and had the vision to move our collective cause forward. After a five-month search with hundreds of qualified candidates, the Board selected Peter Kaldes to lead ASA into the future.
2020 turned out to be deeply destabilizing for all of us. Yet, confronted with a global pandemic, the forced cancellation of ASA's signature annual conference, and unprecedented challenges in our personal and work lives, we've come together to reimagine an ASA that not only survives, but thrives in a drastically changed world.
We are executing our strategic plan of increasing ASA's leadership in the aging field, expanding membership, growing our diversity and equity efforts and launching new policy and advocacy work. We're proud to have built a foundation for a new ASA that unites, empowers and champions all of you as the life and blood of the aging sector.   
From expanding to year-long programming and digitizing our thoughtful publications, to creating new ways for members to connect via communities, ASA is changing the way it works to support all professionals in aging.
ASA continues to be deeply impressed and inspired by our members' response to all that 2020 brought, and your immense dedication to your work with and on behalf of older people. And it's been exciting to see members thoroughly engaged in new opportunities to collaborate through ASA. We continue to attract visionary and diverse new voices to lift up, and we keep expanding how we share our members' work and inspiring stories.   
On behalf of ASA I'd like to thank you earnestly for belonging to our organization and for the incredible hard work you do on behalf of older adults.
I look forward to seeing all of you virtually at On Aging 2021 from April 5–16, where we will have the opportunity to connect, learn and celebrate. We treasure you, so stay safe and have a Happy New Year!
Sincerely,
Michael Adams
ASA Board Chair